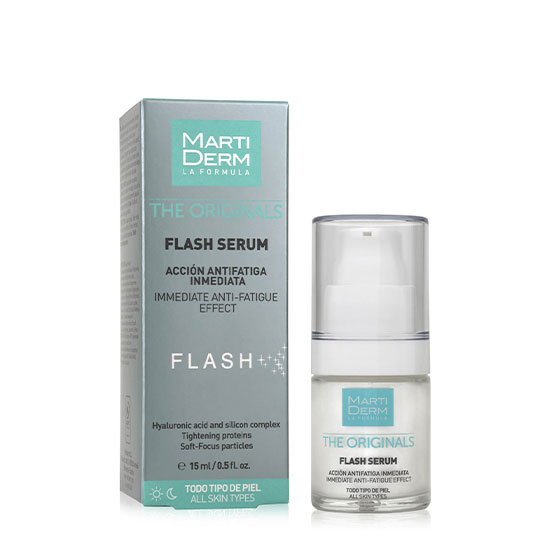 MartiDerm Flash Face Serum 15ml
MartiDerm
AED 191.1
AED 273
(VAT inc.)
Anti-fatigue Face Serum enriched with Hyaluronic acid
Conceals wrinkles and blemishes for instantly stunning skin
Brighter skin with Immediate hydration
The Flash anti-fatigue serum has illuminating particles that make the skin immediately healthier. It has illuminating particles that immediately make your skin healthier. Unctuous and comfortable texture and a pleasant fragrance.
Pour the content of 1 or 2 pumps onto your hands.
Apply to the face, neck, and neckline after your regular cosmetic treatment.
Massage in gently until fully absorbed.
Apply in the morning or before any time you need an antifatigue effect.