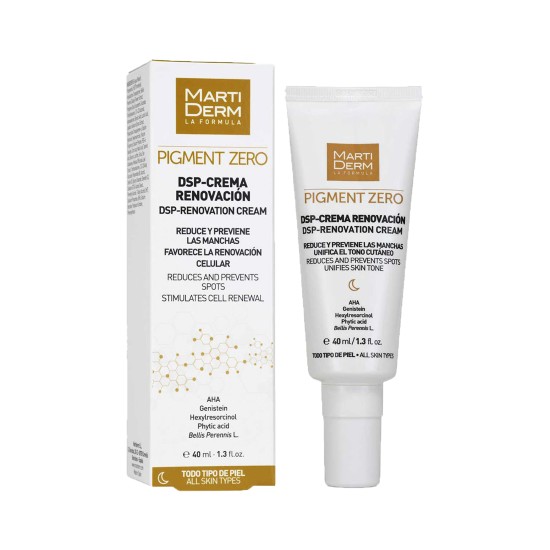 MartiDerm Pigment Zero DSP-Renovation Face Cream 40ml
MartiDerm
Anti-Dark Spots Cream enriched with AHA
Evens skin tone
Treats selective hyperpigmentation
DSP-Regeneration Cream evens skin tone and treats selective hyperpigmentation, acting only where there are dark spots and preventing their appearance. It also contains natural alpha-hydroxy acids, which boost cell renewal and encourage the absorption of the other ingredients.
Apply 2 or 3 days to face, neck, neckline or areas to be treated.
Massage in until completely absorbed.
Use preferably in the morning and/or at night.
Alpha Hydroxy Acids, Genistein