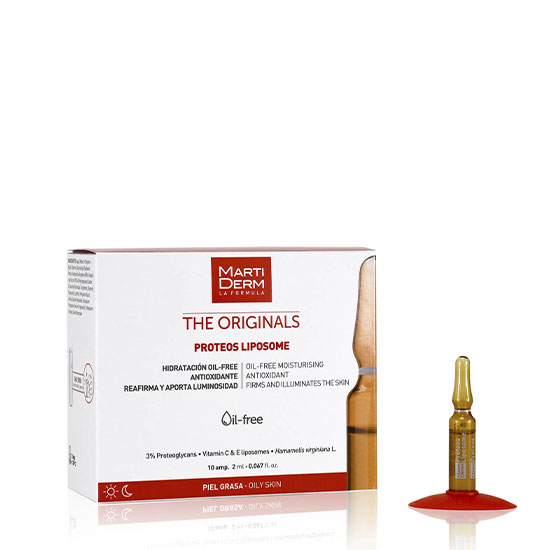 MartiDerm Proteos Liposome 10 Ampoules
MartiDerm

Proteos Liposome is the oil-free formula that works from the first application, moisturising and brightening the skin. Daily use prevents and corrects wrinkles, and firms the skin.
Shake the ampoule lightly.Use the Easy Open device to open the ampoule, following the instructions on the box.Apply half an ampoule to the face, neck and neckline.Massage in gently until fully absorbed.
Proteoglycans Deep-moisturising and firmingVitamins C and E liposomes Antioxidants, neutralise free radicals generated during exposure to the sun.