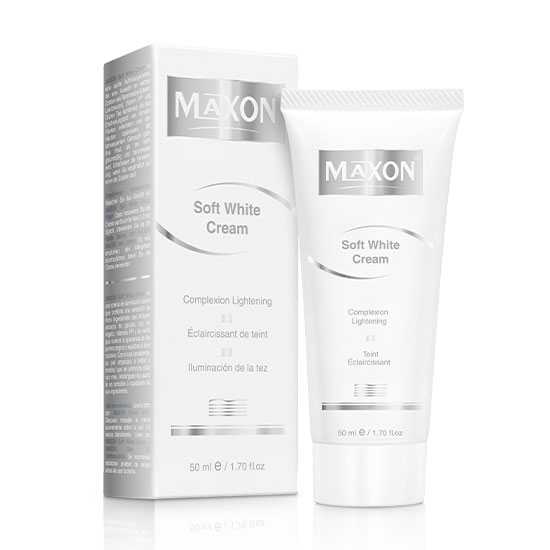 Maxon Soft White Face Cream 50ml
Maxon
AED 218.45
AED 257
(VAT inc.)
Whitening Face Cream with Arbutin and Niacinamide
Reduces dark spots
Prevents pigmentation reappearance
Absorbs quickly
Minimize the appearance of freckles, acne scars, and dark spots, and awaken your skin's youthful glow with this gentle lightening cream. Enriched with natural ingredients to reduce the appearance of dark spots, and pigmentation and boost your skin's radiance.
What makes Soft White Cream Special?
Effective treatment for melasma, acne scars, and uneven skin tone.
Reduces Dark Spots.
Prevents pigmentation reappearance by blocking melanin production.
Absorbs quickly.
How to use Soft White Cream for best results :Wash your face using Soft White Facial Wash.Apply Soft White Cream on dry clean skin twice daily or as often as advised by your physicians or pharmacist.Best used with Glyox 15 or Soft White Serum for better and faster results.
Alpha Arbutin And Kojic Acid D-Beta Sitosterol,Niacinamide, Octadecebedioc Acid , Diacetyl Boldine.