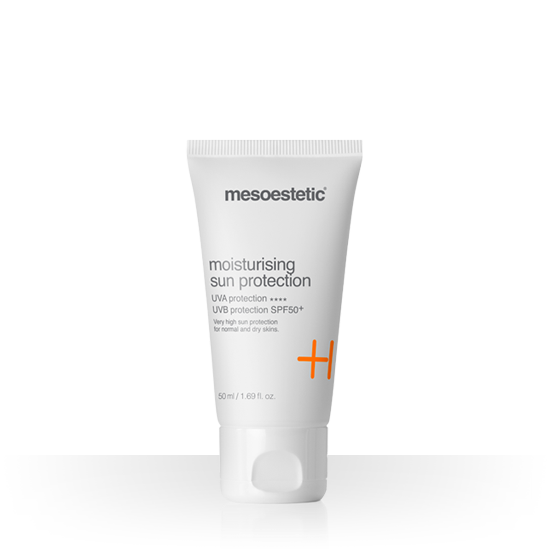 Mesoestetic Moisturizing SPF50+ Sun Protection Cream 50ml
Mesoestetic
AED 98.5
AED 197
(VAT inc.)
Limited Stock!

Avoids epidermal water loss
Maintains optimal moisturization level
Very high sun protection for normal and dry skin
Very high sun protection (SPF50+) for normal and dry skin. Incorporates various types of sun filters which produce a barrier effect against UV rays. For its hydrating and antioxidant properties, it is an essential complement to any type of treatment that entails temporary dehydration of the epidermis.
Apply a fine layer using a gentle massage after the finishing cream of the professional treatment. It is recommended to avoid prolonged sun exposure and repeat the applications at home whenever necessary.
Tioveil AQN Powerful hypoallergenic physical filter
Parsol MCX Chemical filter without systemic absorption and with moisturizing properties.
Hydroviton Natural ultra-moisturizing complex.
Vitamin E Antioxidant