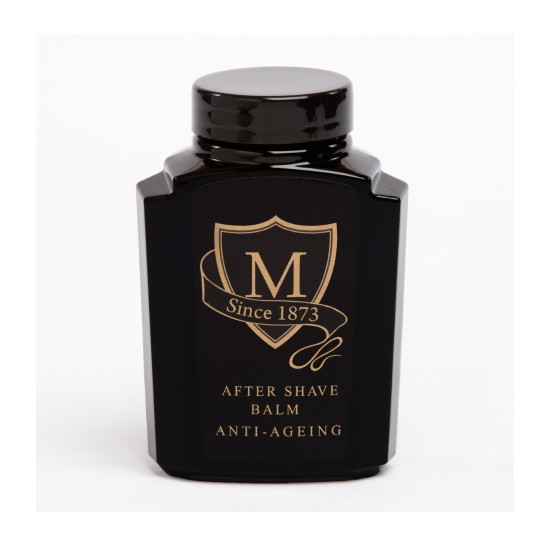 Morgan's Pomade Anti-Aging After-Shave Balm 125 ml
Morgan's Pomade
Hydrating lotion that soothes, brightens, and moisturizes
Enriched with Argan Oil
Helps to close pores and minimize razor burn
Recharge your skin and help fight aging with Morgan's Anti-Ageing Aftershave Balm. A hydrating lotion that soothes, brightens, and moisturizes the skin, preventing irritation and razor burn. Made with Matrixyl3000, the first anti-aging ingredient based on the matriline peptide technology.
With our signature fragrance of bergamot, jasmine, sandal, and patchouli. An essential part of your daily routine and shaving kit. Morgan's Aftershave Balm soothes and calms the skin after shaving, and helps to close pores and minimize razor burn effortlessly, through the cooling effect of the balm.
Once you've finished shaving, rinse off the remaining Shaving Cream / Gel and splash your face with cold water.
Use a clean towel to pat your face dry, then apply Morgan's After Shave Balm liberally on clean skin.
Use morning and evening.
Argan Oil, Matrixyl 3000, Bergamot, Jasmine, Sandalwood, Patchouli