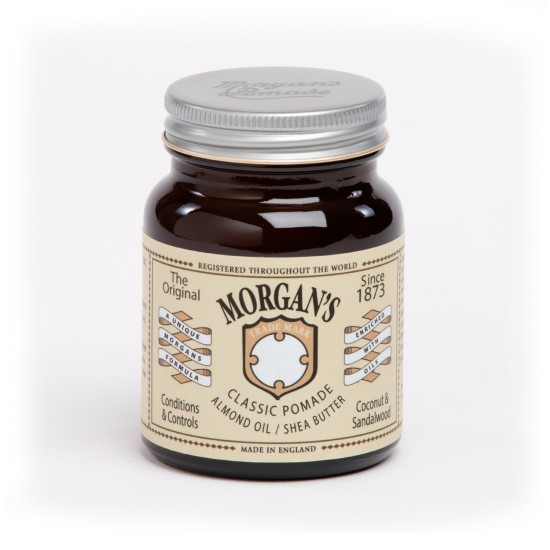 Morgan's Pomade Classic Pomade Almond Oil & Shea Butter 100 gm (Cream label)
Morgan's Pomade
AED 77.18
AED 110.25
(VAT inc.)
Medium hold pomade also maintains a healthy scalp
Enriched Almond oil & Shea Butter
An oil-based pomade was made with almond oil, and shea butter, and added coconut and sandalwood for fragrance. This traditional medium hold pomade also maintains a healthy scalp - the key to healthy-looking hair.
Start with clean, towel-dried hair.
Take a small amount of Morgan's High Shine Pomade and work the product into your hair.
Brush or comb the hair as usual, according to your desired shape or style.
Wheatgerm Oil, Sweet Almond Oil, And Beeswax, Shea Butter