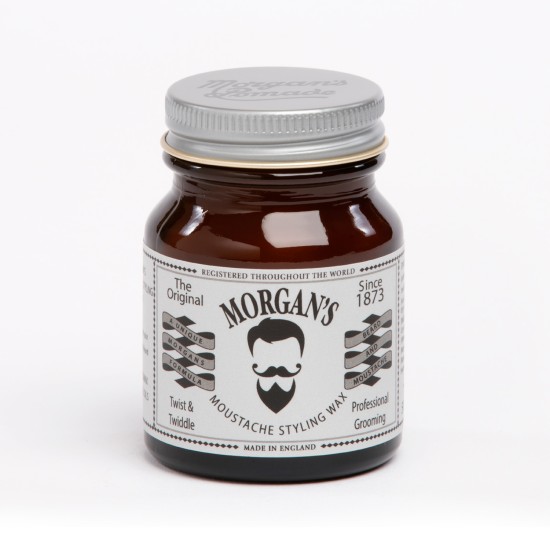 Morgan's Pomade Moustache Styling Wax Twist & Twiddle 50g
Morgan's Pomade
Moisturizing Mustache Wax
Enriched with Jojoba Oil & Beeswax
The final step in your daily mustache grooming regime. An ultra-stiff strong mustache wax perfect for handlebar mustaches, goatees, and the famous Movember mustache. It conditions smoothes and holds your mustache in place, an important part of growing and maintaining a good-looking mustache.
Apply to a clean dry mustache.
Rub the Moustache Styling Wax gently into the palms of your hands.
Apply to your mustache and twist and twiddle to achieve your desired style.
Beeswax, Jojoba Oil, Mandarin Oil, Eucalyptus Oil, Chamomile Oil, Shea Butter