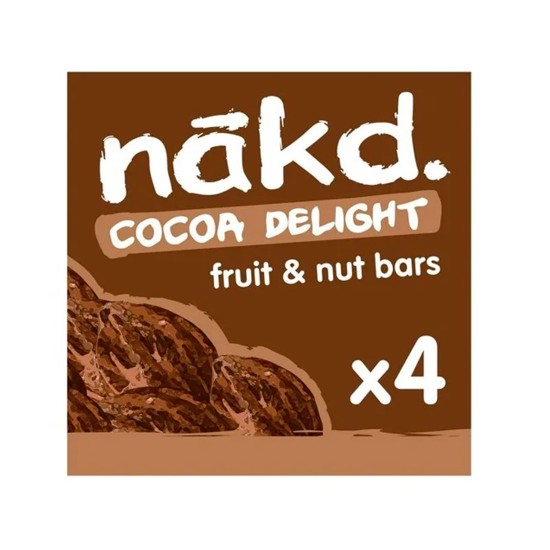 Nakd Cocoa Delight Snak Bar 4 x 35gm
Nakd
Healthy Snack Bar
Provides 385kcal / Bar
Gluten-Free, Wheat-Free, Dairy-Free
Rich in Fiber & Protein
No Added Sugar
Vegan Friendly
We bet this Cocoa bar will Delight your day! It's made with fruit, nuts, and rich cocoa flavor. So if you're looking for a cocoa snack, you've come to the right place! This yummy raw bar is made with 100% natural ingredients and absolutely no added sugars. All of the gorgeous ingredients are then cold-pressed without using heat to create this heavenly treat! As if that wasn't enough, this wonder isn't just gluten and dairy-free but it's vegan too! It's official, that cocoa snack bars have reached a new level of deliciousness. Do you go loco for cocoa? Then you will love our nākd. Vegan Chocolish snack bars! From our fruity Raspberry Cocoa to our Double Cocoa bar there is something for everyone! So what raw bar are you going to choose?
You can eat it between meals as a healthy snack
Dates 48%, Cashews 29%, Raisins 17%, Cocoa 6%. A Hint Of Natural Flavouring.