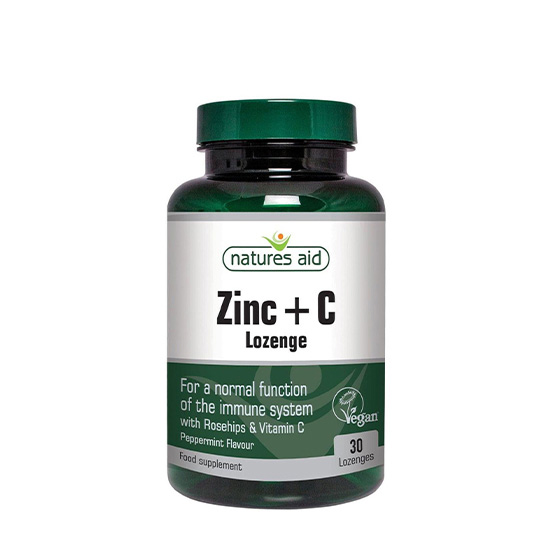 Natures Aid Vegan Zinc Lozenges Peppermint 30 Tablets
Natures aid
Vegan
Sugar-free
Gluten-free
Promotes Immune health
4 lozenges will provide the full RDA of Zinc
Zinc has many beneficial roles in the body, including contributing to: The maintenance of normal bones, hair, skin and nails The normal metabolism of fatty acids, vitamin A & carbohydrates Normal DNA synthesis Normal protein synthesis Normal cognitive function Normal fertility and reproduction Normal testosterone levels in the blood Normal immune function Normal acid base metabolism. Zinc also plays a role in cell division. 4 lozenges will provide the full RDA of Zinc.
For optimum benefit, slowly suck 1 lozenge four times a day. Do not exceed the recommended intake.
Sweetener (Sorbitol - excessive consumption may produce laxative effects), Vitamin C Prep. (Calcium Ascorbate, Hydroxypropylmethylcellulose), Zinc Gluconate, Anticaking Agent (Silicon Dioxide), Rosehip Extract Prep. (Rosehip Extract, Maltodextrin), Natural Flavouring (Peppermint Extract Prep. (Peppermint Extract, Modified Starch, Silicon Dioxide)), Stevia Leaf Extract, Anticaking Agent (Vegetable Source Magnesium Stearate).