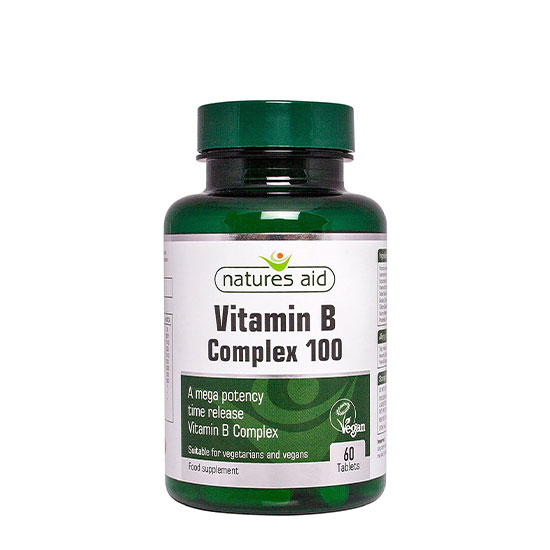 Natures Aid Vitamin B Complex 100 Time Release 60 Tablets
Natures Aid
The reduction of tiredness and fatigue
Normal functioning of the nervous system
Natures Aid® Vitamin B Complex 100 Mega Potency provides Vitamin C alongside a 100mg B vitamin complex. B Vitamins contribute to: The reduction of tiredness and fatigue The normal functioning of the nervous system. Normal energy yielding metabolism & Normal psychological function *B vitamins are water soluable and have a natural bright yellow colour. Occassionally this can cause your urine to become naturally bright yellow.
Take 1-2 tablets per day with food.Do not exceed the recommended intake
Microcrystalline Cellulose, Di-Calcium Phosphate, Anticaking Agent (Vegetable Source Stearic Acid), Tablet Coating (Hydroxypropylmethylcellulose, Talc, Natural Colours: Titanium Dioxide, Curcumin), Anticaking Agent (Silicon Dioxide), Anticaking Agent (Vegetable Source Magnesium Stearate).