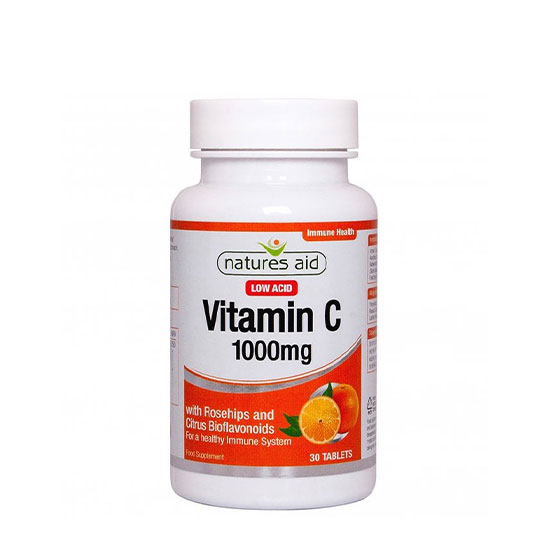 Natures Aid Vitamin C 1000mg Low Acid 30 Tablets
Natures Aid
AED 37.7
AED 58
(VAT inc.)
Increases Iron absorption
Protects cells from oxidative damage
Supports immune function during and after intense physical activity
Normal collagen formation for the normal function of the blood vessels, bones, cartilage, gums, skin, and teeth
Vitamin C contributes to normal collagen formation for the normal function of blood vessels, bones, cartilage, gums, skin, and teeth. Vitamin C also contributes to the normal function of the immune system and supports immune function during and after intense physical activity. Vitamin C additionally protects cells from oxidative damage and increases iron absorption.
Take 1 tablet per day with food. Do not exceed the recommended intake.
Vitamin C (As Ascorbic Acid. Calcium Ascorbate And Sodium Ascorbate), Microcrystalline Cellulose, Di-Calcium Phosphate, Citrus Bioflavonoids, Hydroxypropylmethylcellulose, Anticaking Agents (Silicon Dioxide, Vegetable Source Magnesium Stearate), Rosehip Extract Prep, (Rosehip Extract, Maltodextrin), Maize Starch.