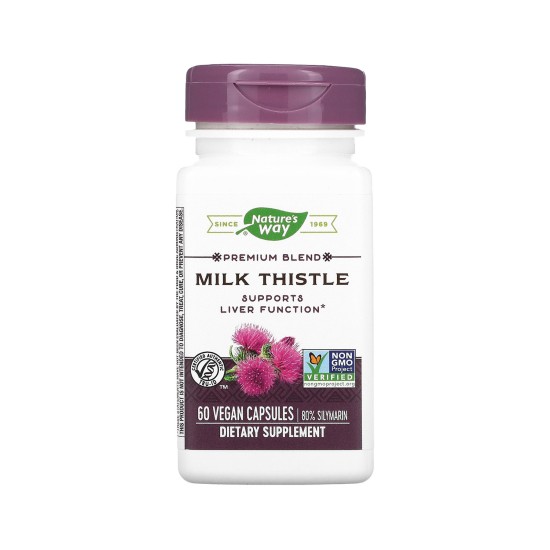 Natures Way Milk Thistle 60 Vegan Capsules
Natures Way
Non-GMO
Supports liver function
Your liver does a lot of important work in the body. It filters blood, secretes bile, and neutralizes toxins. It can also enable your body to produce proteins and energy, store key vitamins and minerals, maintain hormone balance, and help facilitate digestion. Milk Thistle contains a substance called silymarin that has been shown to support liver function.* The plant itself has been used for over 2,000 years. Nature's Way Milk Thistle is standardized to ensure consistent levels of silymarin.
Adults, take 2 capsules, 2 times per day. Use for at least 3 weeks to see beneficial effects.
Blessed Thistle (Cnicus Benedictus, Herb Top)Milk Thistle (Silybum Marianum, Seed) 47.5% Silymarinhydroxypropyl Methylcellulose, Magnesium Stearate.