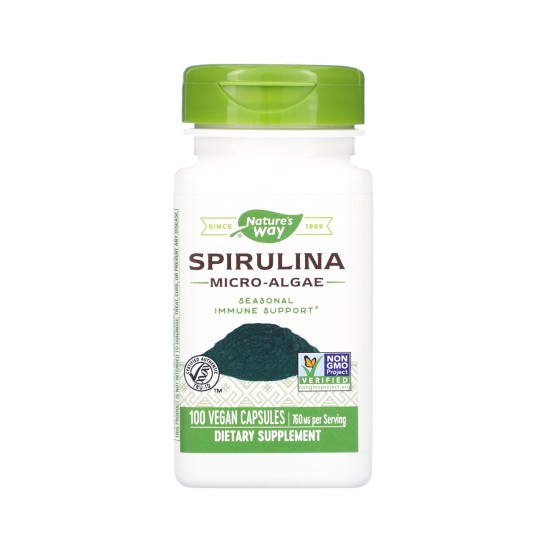 Natures Way Spirulina 100 Vegan Capsules
Natures Way
Non-GMO
Dietary supplement
Seasonal immune support
Nature's Way Spirulina is a micro-algae that helps reduce symptoms of allergic rhinitis such as nasal discharge, sneezing, nasal congestion and itching. It is also a source of antioxidants. Nature's Way Spirulina is Vegetarian, TRU-ID certified and non-GMO Project verified.
Take 2 capsules three to four times daily, preferably with food.
Spirulina (Arthrospira Platensis, Whole) And Hydroxypropyl Methylcellulose.