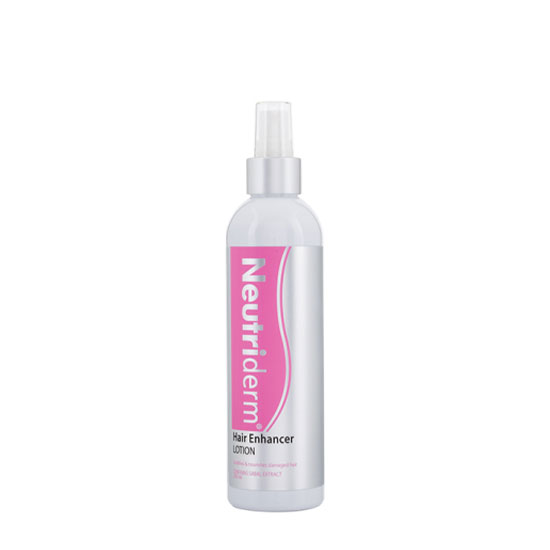 Neutriderm Hair Enhancer Lotion 250 ml
Neutriderm
for men and women
regain hair volume and vitality
Created for men and women to nourish damaged, weak and fragile hair.
With regular & proper use, it will help to regain hair volume and vitality.
Neutriderm Hair Enhancer Lotion fortifies and nourishes the damaged features of hair.
Apply Neutriderm Hair Enhancer Lotion (four sprays per application) directly onto the scalp and gently massage using fingers for at least five minutes ensuring the application is over the entire scalp. Leave the lotion in hair for at least three hours after which lotion can be left to absorb, or washed if required. Use twice daily.
Sabal Extract, Mulberry Root Extract, Biotin, Zinc Gluconate