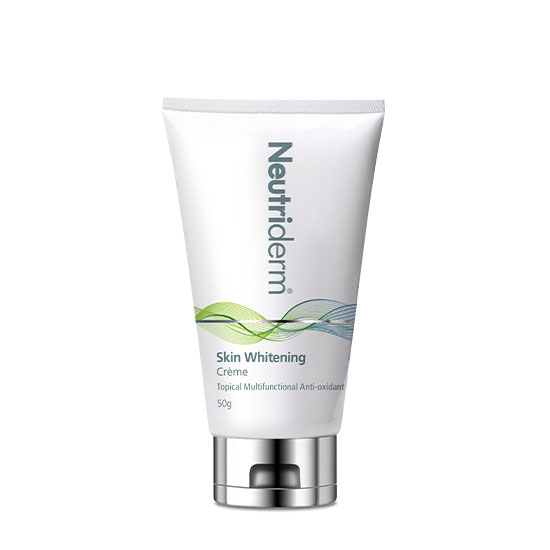 Neutriderm Skin Whitening Cream 50gm
Neutriderm
control hyperpigmentation
Increases hydration of the skin
Reduces length and depth of dark spots
Neutriderm Skin Whitening Cream is a natural topical tyrosinase inhibitor and a potent antioxidant that regulates the buildup of melanin, the enzyme responsible for dark spots developing.
Increases hydration of the skin reduces dark spot length and color depth, restores the natural skin color and tone, and adds softness to the skin.
Cleanse the face to remove sweat, pollution and other pathogens, then apply a small amount on the dark spots or selected areas. Use your index and middle finger to spread the product on the treatment areas to help increase the penetration of the product.Let the product work for ten to fifteen minutes for a better skin penetration. Follow with an spf 30+ sunscreen cream.
Tetrahydrocurcumin, Tetrahydropiperine, Glycerin