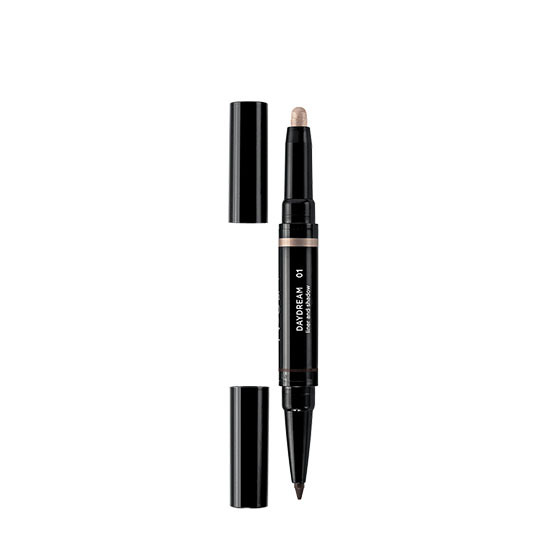 Nouba No. 1 Daydream Liner And Shadow
Nouba
Hint of glam to your make up
Eyeliner on one end and eye shadow on the other
Lend a hint of glam to your make up with the addition of Nouba Daydream Liner and Shadow.
Designed with an eye liner on one end and eye shadow on the other, this pick is a cosmetic pouch staple.
Use a liner to gently highlight the lash line. Apply the eyeshadow on the eyelid and blend with your fingers until it dries completely.
Micronized Pigments Ensure A Release Of Pure And Fresh Color. Perfect Balance Between Creaminess, Structure And Writing. Special Polymers Guarantee A Perfect Seal Throughout The Day. Spherical Powders Give The Texture A Blend And Vitamins E And C Known For Their Anti-Oxidant Properties