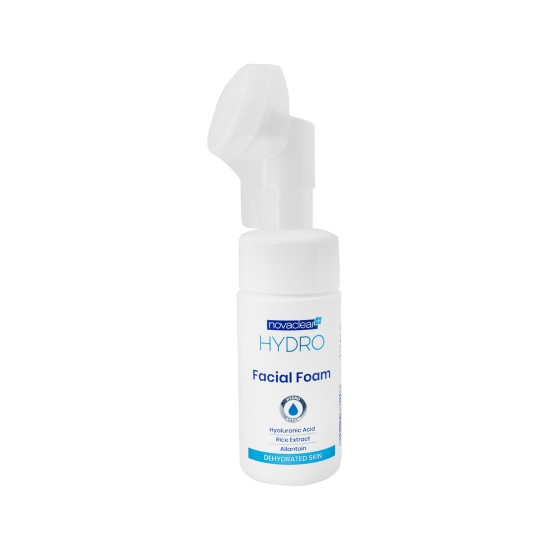 Novaclear Hydro Hyaluronic Acid Facial Foam 100ml
Novaclear
Soothing, Moisturizing Face Cleanser for Dry Skin
Enriched with Hyaluronic acid
Gentle on irritated skin, prevents Dryness
For Face and Neck
Moisturizing Facial Foam with low and middle molecular weight Hyaluronic Acid gently removes impurities from the skin, leaving it smooth and clean. Rice Extract prevents skin dryness, Allantoin soothes irritation.
Pump some foam on your skin and massage gently with the brush over your face and neck. The brush cleans the skin very thoroughly from makeup and dead epidermis. Rinse with lukewarm water. After cleansing use, Hydro Serum then applies Hydro Day or Night Cream. Recommended for all skin types, especially for dehydrated skin and post-medical over-drying treatment. For external use only.
Aqua, Cocamidopropyl Betaine, Ammonium Lauryl Sulfate, Sodium Hyaluronate, Oryza Sativa Extract, Allantoin, Urea, Propylene Glycol, Tetrasodium EDTA, Benzyl Alcohol, Phenoxyethanol, Ethylhexylglycerin, Lactic Acid, Parfum.