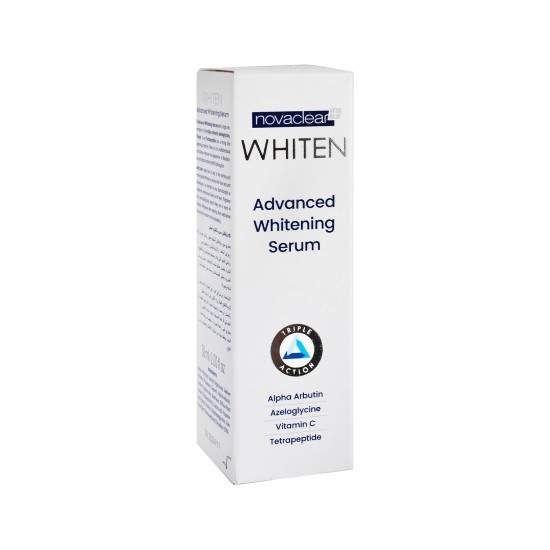 Novaclear Whiten Advance Whitening Face Serum 30ml
Novaclear
Antioxidant Lightening Face Serum
With Vitamin C & Arbutin
For Face and Neck, All Skin types
Fights Discoloration
Advanced Whitening facial Serum with a high concentration of active Alpha Arbutin, Azeloglycine, Vitamin C, and Tetrapeptide has strong skin lightening properties. Thanks to its multidirectional action Serum improves the appearance of discoloration and helps to restore youthful-looking skin.
Apply Twice a day, in the morning and evening under whitening creams onto the face, neck, and decolletage or as directed by your dermatologist or healthcare professional.
Alpha Arbutin, Azeloglycin, Vitamin C, Tetrapeptide.