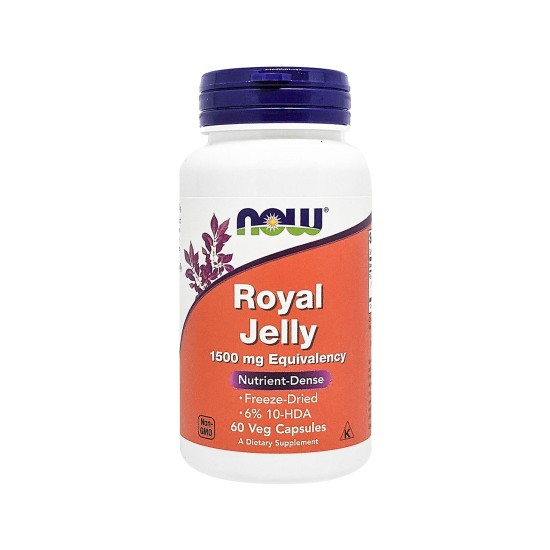 Now Foods Royal Jelly 1500mg 60 Capsules
Now Foods
Kosher certified
Non-GMO
Free from Wheat, Gluten, Dairy, Egg, Fish, Shellfish, Soy, Corn and Tree nut
Royal Jelly Capsules – Nutrient Rich SuperfoodRoyal Jelly is a natural honeybee product that is used in the nutrition of immature and adult queen bees. Royal Jelly has a complex nutritional profile that includes nucleotides, polyphenols, and unique organic acids. It has been used traditionally since ancient times as a health tonic.• 1500 mg Equivalency• Freeze-Dried• 6% 10-HAD• Kosher certified.• Non-GMO• Free from Wheat, Gluten, Dairy, Egg, Fish, Shellfish, Soy, Corn and Tree nut.
As a Dietary supplement Take 1 capsule daily.
Royal Jelly (Freeze-Dried Concentrate Equivalent To1500 Mg Of Fresh Royal Jelly) 500 Mg, Cellulose (Capsule), Rice Flour And Magnesium Stearate (Vegetable Source).