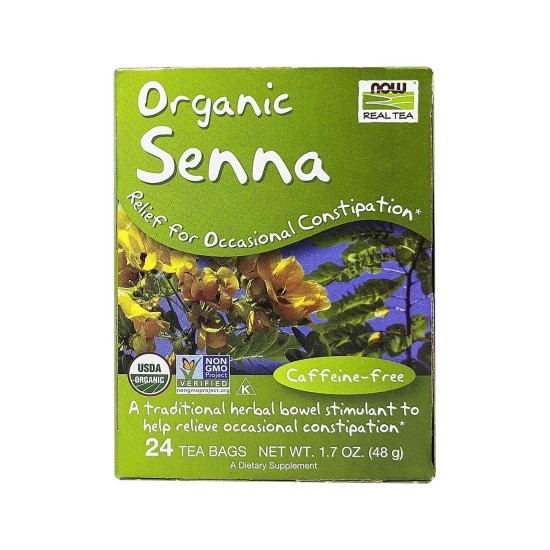 Now Foods Senna Tea, Organic 24 Tea Bags
Now Foods
Premium unbleached tea bags with our no-staples design
Free from artificial colours, flavors, preservatives, sugar, caffeine and gluten
USDA Organic
Non-GMO, low in sodium and paleo friendly
Herbal tea suitable for vegan and vegetarians
Senna Tea, Organic - Relief for Occasional ConstipationSometimes you just gotta go. And Senna herbal tea can get you going. A trusted laxative, it also supports bowel health and can help the body detoxify. It's your belly's best buddy. • A traditional herbal bowel stimulant to help relieve occasional constipation. • Premium unbleached tea bags with our no-staples design.• Free from artificial colours, flavors, preservatives, sugar, caffeine and gluten. • USDA Organic. • Non-GMO, low in sodium and paleo friendly. • Herbal tea suitable for vegan and vegetarians.
Steep one tea bag in 6-8 ounces of boiling water for 4-6 minutes. Stir occasionally while steeping.
Organic Senna Leaves 2 G (2,000 Mg), .