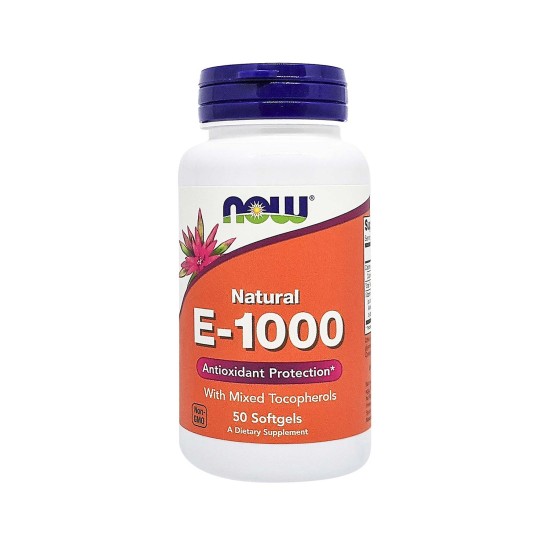 Now Foods Vitamin E-1000 Iu 50 Softgels
Now Foods
Low sodium
Non-GMO
Free from Wheat, Gluten, Dairy, Egg, Fish, Shellfish, Sugar, Corn and Tree nut
Vitamin E-1000 IU Mixed Tocopherols Softgels - Antioxidant ProtectionVitamin E is a major antioxidant and the primary defense against lipid peroxidation. It is particularly important in protecting the body from free radical/oxidative damage. Cell protection against oxidative damage is achievable with supplemental intakes higher than what is normally consumed in the average diet.• Low sodium • Non-GMO• Free from Wheat, Gluten, Dairy, Egg, Fish, Shellfish, Sugar, Corn and Tree nut.
As a Dietary supplement take 1 softgel daily with a meal.
Calories10, Calories From Fat10, Total Fat1G, Vitamin E (As Unesterified D-Alpha Tocopherol Plus Mixed Tocopherols: D-Beta,D-Delta And D-Gamma Tocopherol) 1000 Iu, Softgel Capsule (Bovine Gelatin, Glycerin, Water, )And Organic Extra Virgin Olive Oil .Contains Soy.