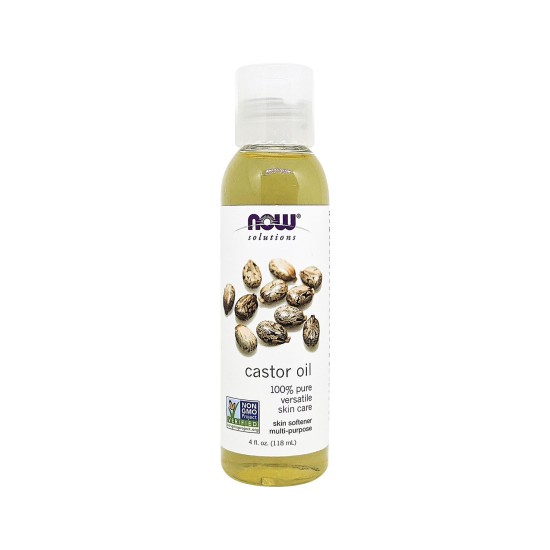 Now Solutions, Castor Oil 100% Pure 4 Fl. Oz.
Now Foods
Versatile skincare
Skin softener
Multi-purpose
100% pure
Gluten, hexane, paraben free
Non-GMO
Vegan/Vegetarian
Condition: Skin in need of a natural emollient.100% Pure Castor Oil is expeller-pressed from the seed of Ricinus communis and is virtually odorless. Castor Oil is considered by many to be one of the finest natural skin emollients available today. Iit has been used to help moisturize and soften healthy skin and hair, and is commonly used in some of today's most popular cosmetic and beauty formulas.• Versatile Skin Care• Skin Softener• Multi-Purpose• 100% Pure• EXPELLER PRESSED• GLUTEN FREE• HEXANE FREE• NON-GMO• PARABEN FREE• VEGAN / VEGETARIAN
For topical applications, apply a few drops of 100% Pure Castor Oil to the desired area and massage as needed. For soft hair, simply add a few drops to your favorite shampoo prior to washing.
Ricinus Communis (Castor) Seed Oil.