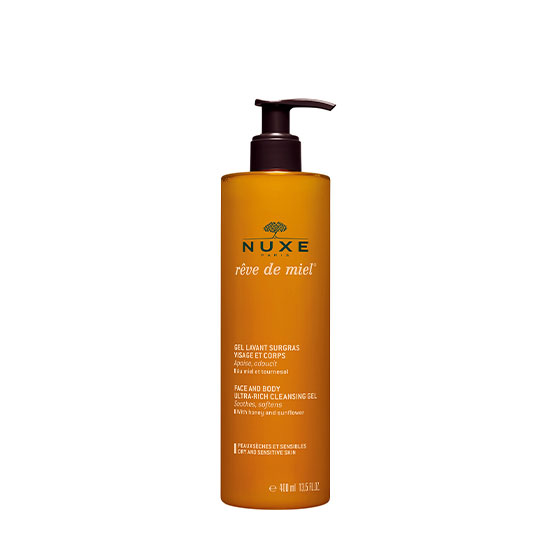 Nuxe Reve De Miel Face and Body Ultra Rich Cleansing Gel 400ml
Nuxe
Face and body shower gel
Cleanses, soothes, and softens
For dry and sensitive skin
Contains 92 % natural origin ingredients
This face and body ultra-rich cleansing gel with honey and sunflower is thick and deliciously honeyed for daily use on dry and sensitive skin while maintaining the hydro-lipidic film. It cleans without drying out 
the face or body. A moment of pure pampering in the shower.
Apply a small amount of Face and Body Ultra-Rich Cleansing Gel in the morning and/or night to wet face and body. Enjoy the rich lather, then rinse.
Natural-Origin Active Ingredients: Honey, Sunflower, Coconut, Allantoin, Etc.