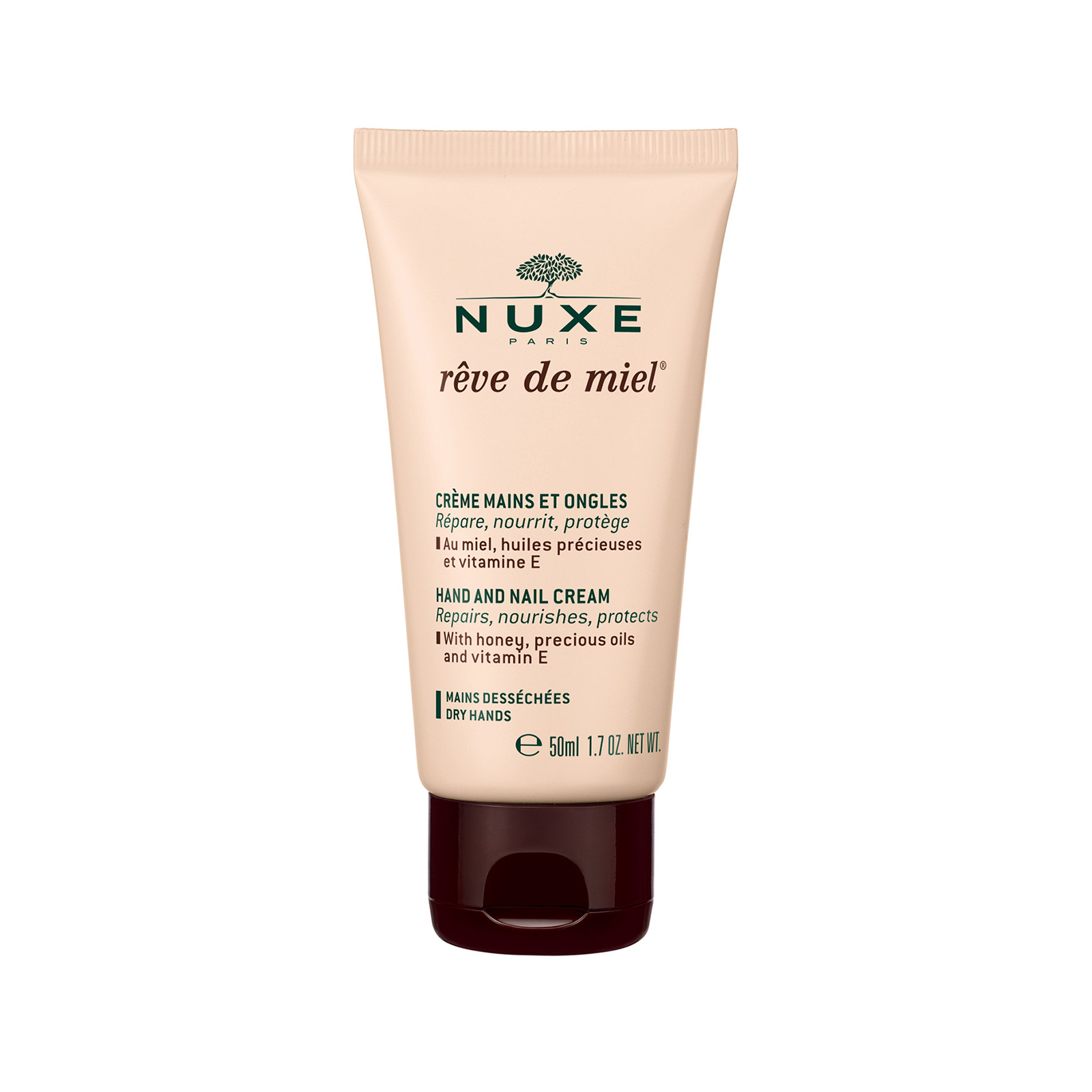 Nuxe Reve de Miel Hand & Nail Cream 50ml For Dry Hands
Nuxe
AED 37.1
AED 53
(VAT inc.)

Silky and non-greasy hand cream
Contributes to softening hands and strengthening nails, day after day
Nourishes and repairs dry and damaged hands while protecting skin on the hands from premature aging
Moisturizing hand cream
helps repair, nourishes, protects dry hands
This silky and non-greasy hand cream with Honey, Precious Oils, and Vitamin E nourishes and repairs dry and damaged hands while protecting skin on the hands from premature aging. Contributes to softening hands and strengthening nails, day after day.
Apply your Hand and Nail Cream, paying particular attention to the nail area.
A scent of honey that creates a cocoon of wellbeing, soothing the skin and the spirit.