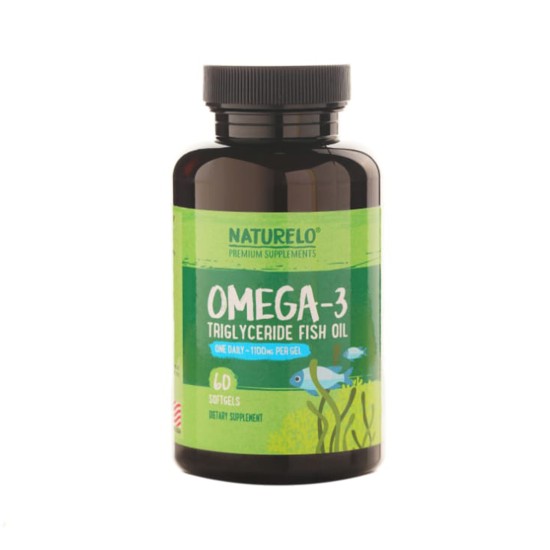 Naturelo Omega 3 Fish Oil 60 Softgels
Naturelo
AED 100.8
AED 126
(VAT inc.)
Better absorption
No smell
Uses the more expensive Triglyceride form of Omega-3, which is proven to have better absorption than the cheaper Ethyl Ester form. Contains 1100 mg of Triglyceride Omega-3 per softgel, which is the highest in the industry. You only need to take one softgel per day, unlike other brands which ask you to take 2 to 4 gels to get the same amount of EPA and DHA Omega-3. Advanced molecular distillation for exceptional purity, each batch is tested to ensure the oil is free of toxins. No fishy burps, our oil has no smell. We have even added natural lemon flavor for a great lemon aftertaste! The lowest Oil Oxidation Score in the industry, which means the fish oil can retain its pristine freshness for up to 3 years. Sourced in the US from sustainable, wild-caught Alaska Pollock (most competitors import their oil from Peru or China). Purified and encapsulated in a GMP-certified, FDA-audited facility in the United States, which guarantees high manufacturing quality and precise labeling.
Take one (1) softgel daily with food and a full glass of water. Additional capsules may be taken as needed.
Keep out of reach of children. As with any dietary supplement, consult your healthcare practitioner before using this product. Store in a cool, dry place. Do not use if seal is missing.
Note: In order to fit 1100 mg of Omega-3 in one capsule, the softgels we use are 20% larger than standard softgels. If you have trouble swallowing, we recommend you open the gel and mix the fish oil with your food. Since our oil doesn't have a fishy smell, it can be used even as a salad dressing.
Purified Fish Oil (From Sustainable, Wild-Caught Alaskan Pollock), Softgel Capsule (Fish Gelatin, Non-Gmo Vegetable Glycerin And Purified Water), Natural Lemon Oil And Natural Mixed Tocopherols.