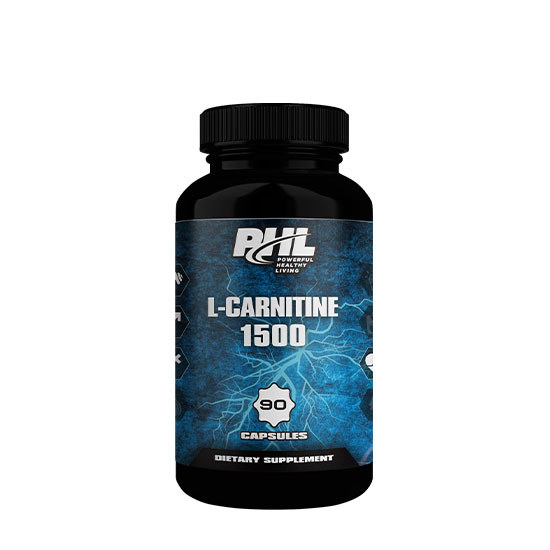 PHL L-Carnitine 1500 90Capsules
PHL
Enhances healthy cognitive function
Supports energy and fat metabolism
Provides recovery from high-intensity exercise
L-Carnitine is a dipeptide (formed from two amino acids) that provides support for endurance exercise and recovery from high intensity exercise. It assists in the breakdown of energy stores in cells and plays an essential role in making fat available for muscle tissue - promoting muscular energy. L-Carnitine utilizes the long-chain fatty acids present in body for energy. It also supports a healthy environment for lean muscle growth and development, which leads to a strong, lean and defined physique.
Take 3 capsules with 8 oz of water
Do not exceed 7 capsules in a 24 hour period
Consult your healthcare provider before use
L-Carnitine Tartrate, Hydroxypropyl Methylcellulose (Vegetable Capsule), Magnesium Stearate, Sorbitol, Calcium Silicate, Silicon Dioxide.