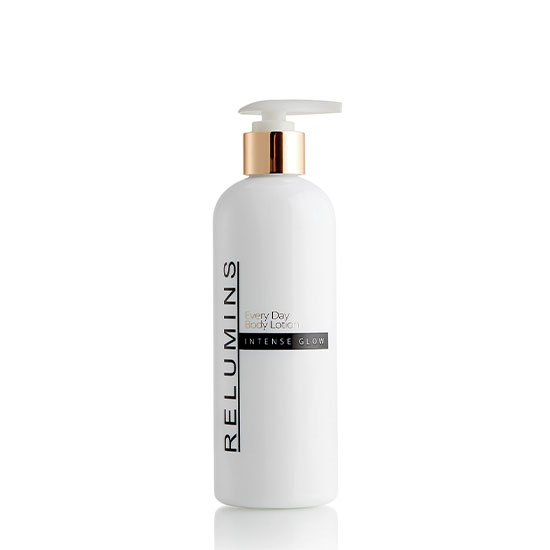 Relumins Intense Glow Every Day Lotion 300ml
Relumins
Luxurious new lotion
Penetrates deep into the skin
Moisturizes and reduces the appearance of hyperpigmentation
This new lotion from Relumins is a next-generation skincare miracle. It is getting rave reviews from our Medical Spa clients. They assure us that after trying Relumins Intense Glow, their clients will never switch back to their old treatments. With powerful, cutting edge, skin lighteners and glow enhancers, this product will be your best friend. It will even out dark and dull areas and give your skin an amazing, healthy glow.
Apply a generous amount to skin and massage gently with soothing, circular motion.
Best used on damp skin to seal in moisture.
Aqua, Isopropyl Myristate, Propylene Glycol, Glycerin, Niacinamide, Cetearyl Alcohol And Ceteareth 20, Titanium Dioxide, Glyceryl Stearate, Dimethicone, Butoryspermum Parkii (Shea) Butter, Cyclopentasiloxane, Cetyl Alcohol, Polyacrylate Crosspolymer -6, Acetyl Glycyl Beta Alanine, Alpha Arbutin, Kojic Acid Dipalmitate, Ethyl Ascorbic Acid (Vitamin C), Phenoxyethanol And Ethylhexylglycerine, Fragrance