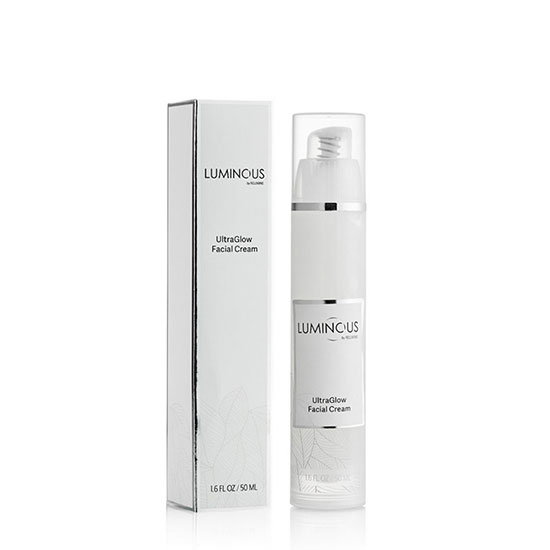 Relumins Luminous UltraGlow Facial Cream 50ml
Relumins
Lightening Face Gel Cream enriched with Niacinamide
Spreads easily and absorbs instantly
Non-greasy texture
Luminous UltraGlow Facial Cream is a luxurious moisturizing gel cream that spreads easily and absorbs instantly. It contains the signature UltraGlow whitening ingredients like Brightenyl® and Symwhite® 377.
After cleansing, moisten a cotton pad with the toner and apply it to the face.
Follow with Luminous UltraGlow Facial Serum.
Do a skin test prior to use.
Cease use immediately if use results in skin redness or irritation.
Deionized Water, Cetyl Alcohol, Stearyl Alcohol, Stearic Acid, Dimethicone, Diglucosyl Gallic Acid (Brightenyl®), Niacinamide, Aloe Vera Extract, Phenylethyl Resorcinol (Symwhite® 377), Fragrance, Octylmethoxy Cinnamate, Phenoxyethanol