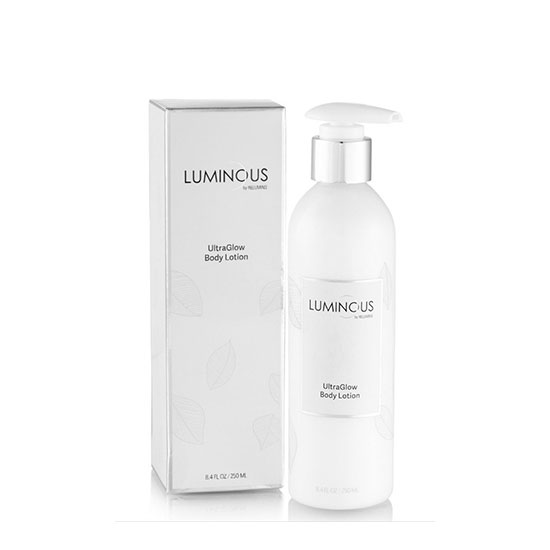 Relumins Luminous UltraGlow Body Lotion 250ml
Relumins
Moisturizing body lotion with sun protection
Lightens your whole body
Soothes and perfects skin
Luminous UltraGlow Lotion is a moisturizing body lotion with sun protection that is loaded with award-winning skin whitening ingredients to lighten your whole body. Moisturizing body lotion with UVA and UVB protection. Soothes and perfects skin with Aloe Vera Extract and Argan Oil. Paraben-free, non-comedogenic, Non-irritating, non-drying.
Apply liberally all over the body, ideally in the morning after a shower or bath on damp skin for best skin softening and sealing in moisture.
Do a skin test prior to use.
Cease use immediately if use results in skin redness or irritation.
Deionized Water, Cetyl Alcohol, Stearyl Alcohol, Stearic Acid, Mineral Oil, Dimethicone, Triethenolamine, Niacinamide (Vitamin B3), Diglucosyl Gallic Acid (Brightenyl®), Aloevera Extract, Argan Oil, Octylmethoxy Cinnamate, Titanium Dioxide, Fragrance, Phenylethyl Resorcinol (Symwhite® 377), Phenoxyethanol