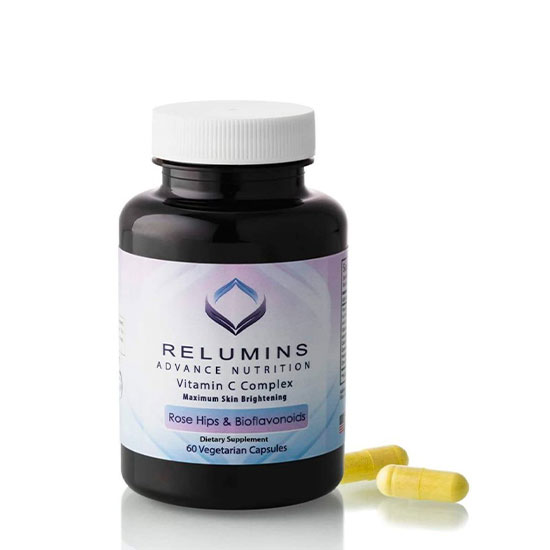 Relumins Vitamin C Complex (60 capsules)
Relumins
Maximum skin brightening
Nutritional support
Relumins Vitamin C Maximum Skin Brightening is like no other supplement because it has been specially developed to enhance the effectiveness of skin brightening by providing nutritional support through a unique blend of highly bio-available Vitamin C from several sources along with proven antioxidants, herbs and vitamins commonly used to benefit skin brightening.
Take 2 capsules per day in the morning.
Vitamin C 1000Mg (60Mg As Rosehips And 940Mg As Calcium Ascorbate); Calcium as Calcium Ascorbate Complex, Calcium Threonate 100Mg; Quercetin (Bioflavenoid) 200Mg; Hesperidin 200Mg; Citrus Bioflavonoids Complex 200Mg, Antioxidant.