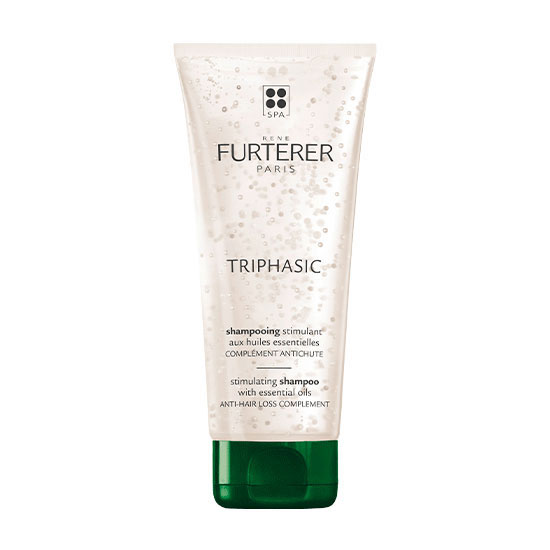 Rene Furterer Triphasic Stimulating Shampoo 200ml Anti Hair Thining
Rene furterer

Complements any Rene Furterer thinning hair treatment.
Addresses the factors that contribute to progressive and reactional hair thinning in men and women for visibly thicker, denser more resilient hair.
ATP Intensif provides energy to the hair follicles.
Natural Pfaffia extract helps maximize the supply of nutrients available to the scalp.
Encapsulated essential oils of Orange, Lavender, and Rosemary help purify the scalp and promote microcirculation when massaged in.
The perfect complement to any René Furterer thinning hair treatment, this invigorating frequent-use shampoo is formulated to fortify the hair's strength, resilience and promote the appearance of healthy-looking hair.
Apply René Furterer Triphasic Stimulating Shampoo to wet scalp. Add a little water to lather, with circular movements from the back of the head to the crown. Leave on for 1 to 3 minutes. Rinse thoroughly.
Main Ingredients:
Pfaffia extract maximizes the supply of essential elements to the hair, improving micro-circulation and hair development;
Orange essential oil, which contains powerful soothing properties, is an effective cleanser and stimulant for micro-circulation.