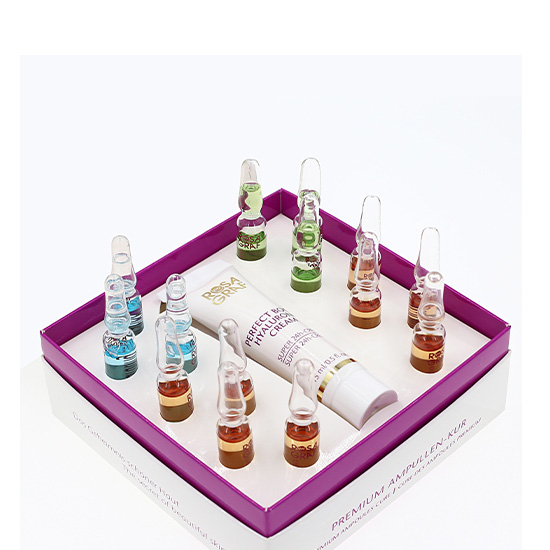 Rosa Graf Premium Ampoule Treatment Set 90ml
Rosa Graf
Intensive treatment to be done over 14 days
Receving a spa at the comfort of your home that will rejuvenate your skin and make smooth
Can be done 2-3 times a year
Rosa Graf premium Ampoules is an intensive treatment to be done over 14 days. The intensive treatment will be like receving a spa at the comfort of your home that will rejuvenate your skin and make smooth. It can be done 2-3 times a year.
Apply morning and evening after cleansing and toning. Massage in gently. After the action of the active ingredients you apply our premium care Perfect Boost Hyaluronic Cream.
Contains Almond Extract ,Panthenol ,Allantoin ,Nmf, Sodium Hyalu-Ronate, Panthenol Acetyl Hexapeptide-8.