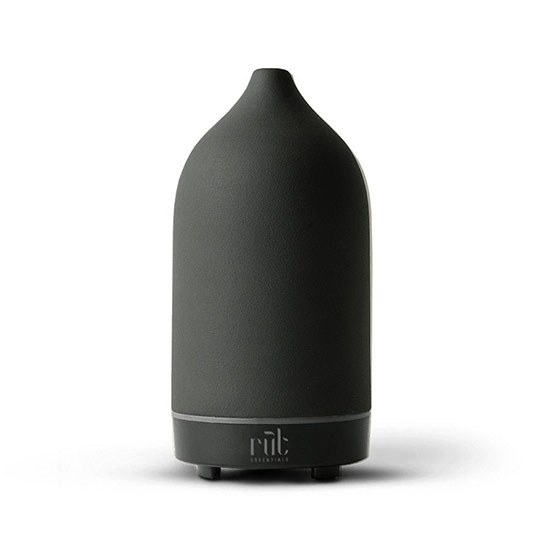 Rut Essentials Ascent Ceramic Diffuser Device Black
Rut Essentials
Product Size: C 90 * 180 mm
Water Tank Capacity: 160 ml
Nominal Voltage: DC 24V
Product Weight: 790 G
Rated Current: 500MAh
Your wellness is on the ascent. Elevate your atmosphere with our beautifully crafted, matte ceramic, ultrasonic Ascent diffuser. Thoughtfully designed to generate a continuous stream of your favorite essential oils while keeping safety in mind and enhancing your wellness and space.
1. Remove ceramic cover and inner cover.
2. Place the Supporting Disk (item 10) on the inside of the water chamber's cap (item 4)
3. Connect AC adapter to the DC socket on the base of the main body. Then plug the adapter into your wall outlet.
4. Fill water tank to the water level indicator line. Add a few drops of your choice of essential oil (not included) into the water chamber.
5. Replace the inner cover and the ceramic cover.
6. Mist button: Press once, the unit mists continuously for up to 3 hours. Press 2nd time, the unit mists intermittently for 6 hours (on/off every 30 seconds). Press 3rd time, the mist is turned off.
7. Light button: Press once to turn on soft white light. Press 2nd time to turn off soft white light
8. The unit will automatically shut off when the water level becomes low.
9. Use only 100% pure essential oils.
Ceramic Cover. Bpa-Free Plastic Water Reservoir