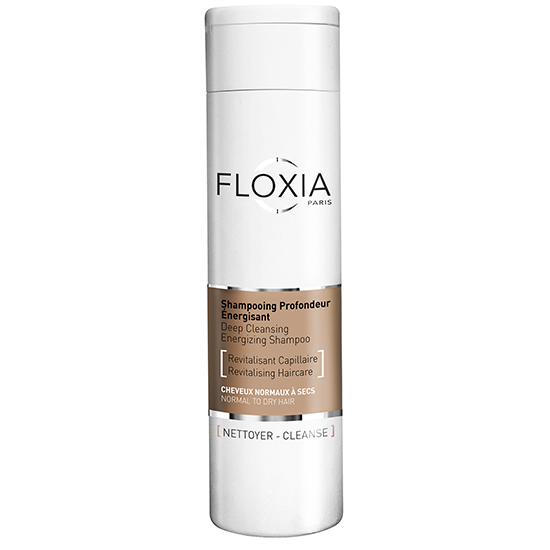 Floxia Paris Deep Cleansing Energizing Shampoo For Normal To Dry Hair 200ml
Floxia paris

Purifies and soothes the scalp
Healthier, shinier, and refreshed hair
Offers increased efficacy against dandruff-prone scalp
Energizing Depth Shampoo Normal to Dry Hair nourishes, regenerates and protects your hair from dryness while providing shine and brightness. Its innovative formula enriched with D-panthenol and linoleic acid promotes revitalization. It is composed of a conditioning agent with antistatic and tonic properties and facilitates the styling of wet or dry hair. For an optimal effect, it forms an excellent combination with the Hair Serum.
Soft and silky cream formula suiting normal to dry hair. D-Panthenol nourishes, repairs and strengthens the hair, while phospholipids have restructuring properties.
AQUA (WATER), SODIUM LAURETH SULFATE, COCAMIDO PROPYL BETAI NE, GLYCERIN, DIMETHICONE, POLYSORBATE 20, P HOSP HOLIPIDS, ACRYLATES COPOLYMER, SODIUM CHLORIDE, PARFUM (FRAGRANCE), HELIANTHUSANNUUS (SUN FLOWER) SEED OIL, PANTHENOL, SODIUM BEN ZOATE, STYRENE /ACRYLATES COPOLYMER, POLYQUATERNIUM-10, CITRIC ACID, SODIUM LAURYL SULFATE, SODIUM ACETATE, ISOPROPY LALCOHOL, LINALOOL, HEXYL CINNAMAL, LIMONENE , AMYL CINNAMAL, CITRONELLOL.