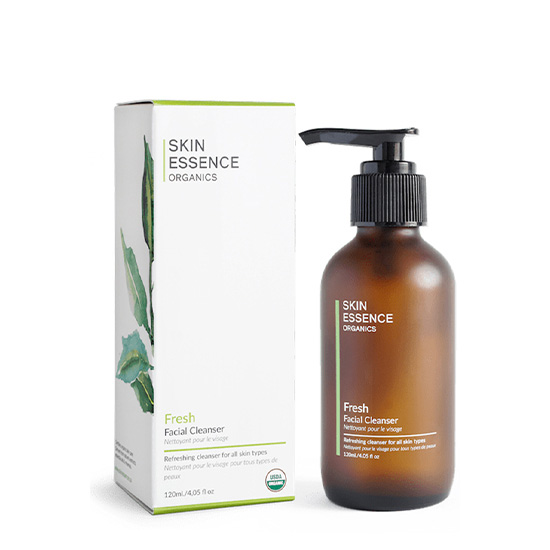 Skin Essence Organics Fresh Gentle Facial Cleanser 120ml
Skin Essence Organics
Thoroughly removes impurities, oil and make-up without drying the skin
Antioxidant-rich formula
Helps maintain a youthful, healthy complexion
Fresh is a concentrated and highly nutritional facial cleanser that has been specifically formulated to clean the skin without leaving it dried or damaged. Thoroughly removes impurities, oil, and make-up without drying the skin. Antioxidant-rich formula helps maintain a youthful, healthy complexion. Infused with naturally toning and clarifying plant extracts. Helps to reduce the occurrence of breakouts. Maintains the skin's natural pH balance
With approximately a quarter-sized amount of cleanser on the palm of your hand, rub both hands together to generate a slight lather.
Massage onto skin and then rinse.
For removing makeup: Simply apply the cleanser to your face and then wipe it off using a warm damp face cloth.
By doing this you will ensure your skin is fully cleansed and no make-up is left behind.
Vegetable Glycerin, Saponified Organic Oils (Sunflower Oil, Coconut Oil, Water, Potassium Hydroxide, Citric Acid), Arrowroot Powder, Witch Hazel Extract, Coconut Oil, Lemongrass Oil, Cilantro Oil, Peppermint Oil, Xanthan Gum