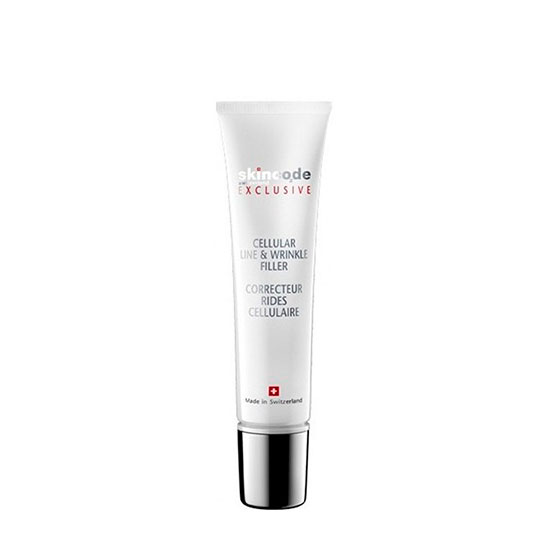 Skincode Cellular Line&Wrinkle Filler 15ml
Skincode

The Cellular Line & Wrinkle filler is a velvety-soft formula that appears to fill and smooth away lines and wrinkles on contact. The highly targeted applicator is ideal for softening the appea­rance of lip lines, frown lines and fine lines around the eye area. The unique actives help to plump and smooth the look of wrinkles with natural moisturizing filling spheres. The result is a more even surface, improved light reflection and a renewed, more youthful skin radiance.
Use after applying your regular moisturizer or foundation, as the final step in your beauty regimen. Apply directly into the line or wrinkle and tap gently to fill the line and smooth away any excess product.
ACR Complex G2, Aquafill, Hyalurosmooth, Vitamin E, Vitamin A, Aloe vera extract.