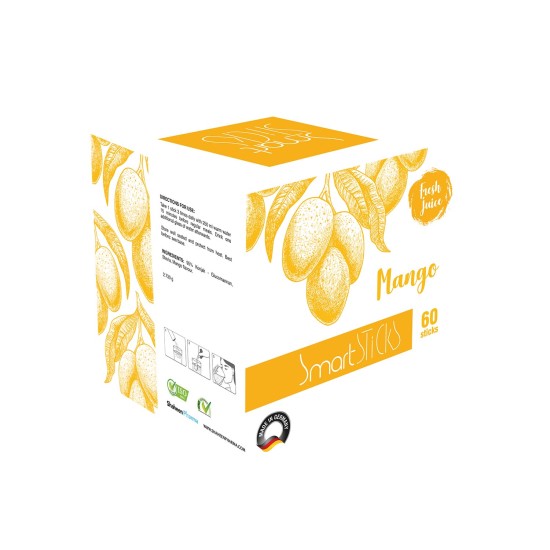 Slim Smart Sticks Mango 60 Sticks
Slim Smart
Minimizes your stomach naturally
Helps in reducing the quantity of your regular meal
Helps in losing healthy weight and adapting to a healthy lifestyle
In fact, Smart Sticks Mango is a product that they made of konjac- glucomannan which leads to modest weight loss in overweight individuals. Indeed, mainly by creating the feeling of fullness and reducing calorie intake.
The benefits of this product are:
As well, minimizes your stomach naturally.
In addition, helps in reducing the quantity of your regular meal.
Moreover, helps in losing healthy weight and adapting to a healthy lifestyle.
Take 1 stick 3 times daily with 250 ml warm water, but 0.5 hours before a regular meal.
Also, drink one additional, glass of water afterward.
95% konjac, Glucomannan, Stevia, And Mango Flavor.
Besides, Stevia is a sweetener and sugar substitute from the leaves of the plant species stevia rebaudiana, local to Brazil and Paraguay.
Also, Glucomannan is a vegetarian fiber from the root of the tropical Arachnida "Konjac" (Amorphophallus konjac). And, structurally, glucomannan is a starch-like substance from branched carbohydrate chains.