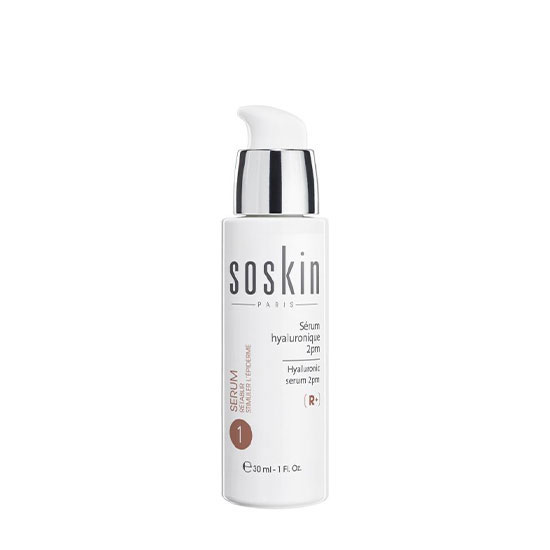 Soskin R Hyaluronic Face Serum 2pm 30ml
Soskin
AED 290.5
AED 415
(VAT inc.)
Anti-aging Hyaluronic acid Face Serum
Improves firmness of the skin
Provides deep recovery and lastingly binds moisture in the skin
Soskin R+ Hyaluronic Serum 2 pm combines two hyaluronic acids of high and low molecular weights that enable anti-aging. High molecular weight hyaluronic acid forms a protective film on the skin surface and limitate its hydration. Low molecular weight acid penetrates into the epidermis and sends activation signals of synthesis of new hyaluronic acids, collagen, and elastin fibers improving cutaneous firmness.
Apply morning and/or evening to the entire face, before skincare. Avoid the eye area.
Two molecular weight of hyaluronic acids are delivered on multiple skin levels to provide deep recovery and lastingly binds moisture in the skin.