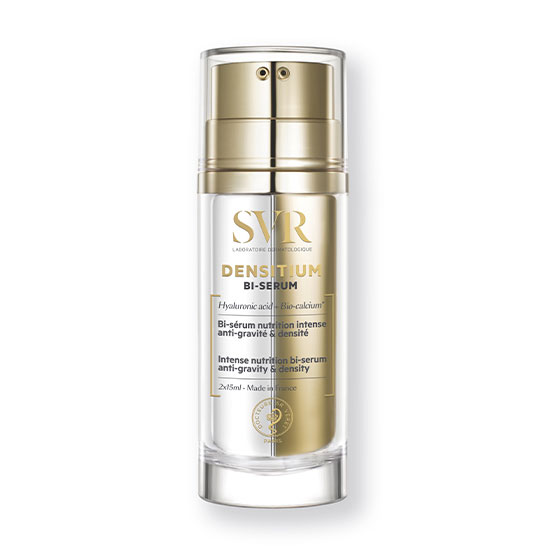 Svr Densitium Biserum Anti-Wrinkle Face and Neck Serum 2x15ml
Svr
AED 141.12
AED 201.6
(VAT inc.)
Anti-wrinkle, Antiaging Face Serum
Effect is visible in barely a month, even on double chin
For Face and neck
Svr Densitium Bi-Serum defies the laws of gravity! Two formulas for a record concentration (45%) of anti-aging dermatological actives to fight the three major problems of mature skin: sagging, wrinkles, and advanced dryness. Its revolutionary effect is visible in barely a month, even on a double chin*. The sensuous texture and addictive fragrance make you embrace your advancing age!
Apply morning and/or evening on its own or before your regular moisturizer.
For optimal results, warm the product in your hands then apply all over the face and neck, working from the center outwards.
Pinch the skin gently around the edge of the face.
Smooth over deeper wrinkles.
Biocalcium And Ultrafragmented Hyaluronic Acid