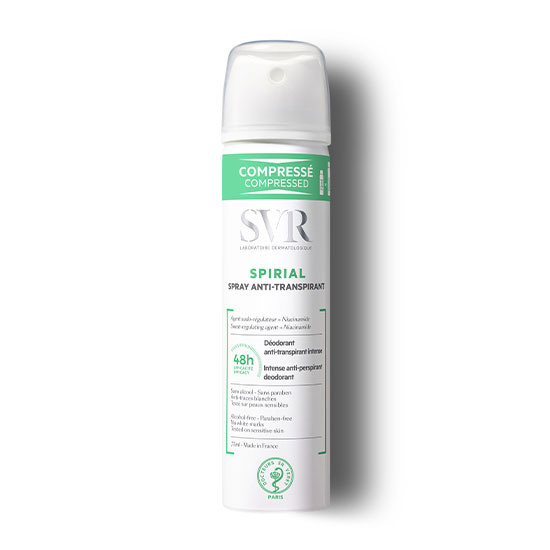 Svr Spirial Spray Anti-Perspirant Deodorant 75ml
Svr
Leaves no white marks
Suitable for sensitive skin
Free from paraben and alcohol
Compressed deodorant with intense 48-hour antiperspirant action, even in extreme situations (sport, stress, etc.). Formulated with a high concentration of sweat-regulating agents, it controls perspiration, absorbs humidity, and combats unpleasant odors. Very well tolerated. The dry finish immediately leaves the skin soft and comfortable with no white marks. Plus: the compressed travel size contains half the gas of a standard spray – the same amount of product but kinder to the environment.
Apply daily to clean, dry skin.
Avoid contact with eyes.
Do not inhale.
Can be used after hair-removal/shaving.
Sweat Regulating Complex, Niacinamide