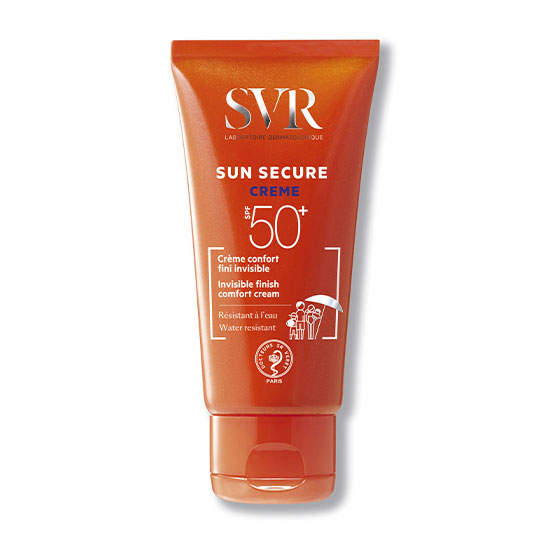 Svr Sun Secure Spf50 Sunscreen Cream 50ml
Svr
Water, sweat, and rub resistant
Sunscreen with an invisible finish
Indicated for the whole family and for sun hypersensitive skin
Svr Sunscreen Spf50+ Cream is a sunscreen with an invisible finish indicated for the whole family and for sun hypersensitive skin. It provides large spectrum protection from Uvb, Uva, and visible and infrared light. It is water, sweat, and rub resistant.
Apply generously and evenly before sun exposure.
Repeat application frequently to maintain protection, especially after sweating, swimming, or towel-drying.
Broad Spectrum Filtering Sys,Bcarotene And Niacinamide