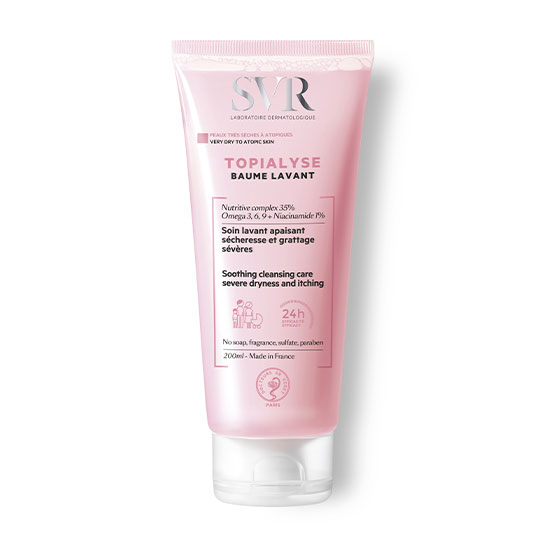 Svr Topialyse Gentle Wash Cleanser 200ml For Dry Skin
Svr
Helps restore the lipid content of the skin
Cleansing product indicated for dry to atopic skin
Indicated for the body, face, and intimate hygiene of the whole family
Provides long-lasting hydration
Svr Topialyse Baume Lavant is a cleansing product indicated for dry to atopic skin. It helps restore the lipid content of the skin. It provides long-lasting hydration while reducing itching and discomfort by soothing the skin. It is indicated for the body, face, and intimate hygiene of the whole family. It has a creamy texture that allows cleansing of the skin without drying it.
Use daily. Apply to wet skin, lather, rinse, then dry gently without rubbing.
Body, face, hair, intimate hygiene.
Suitable for baby's hair and body, does not sting eyes.
Niacinamide, Cotton Oil, Brebiotic Sugar