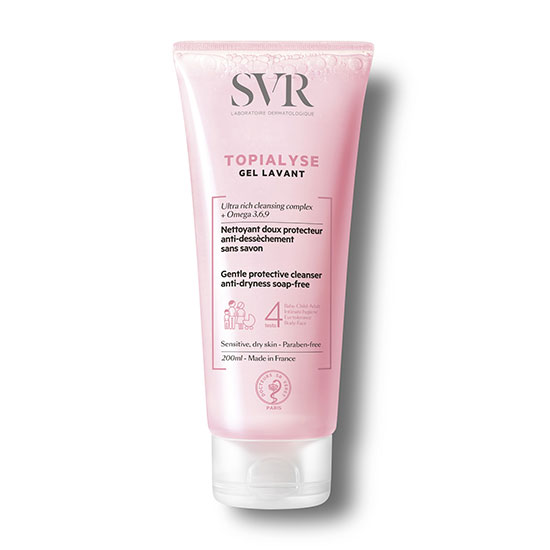 Svr Topialyse Gel Wash 200ml
Svr
AED 125.25
AED 167
(VAT inc.)
Limited Stock!
Gently cleanses and protects sensitive and dry skin
For all the family from head to toe
Gentle Washing Base, Vegetable Glycerin, and Omega 3, 6, and 9 for a mild, moisturizing, balancing, protective, and soothing action
Gently wash and moisturize
Balances skin flora
With neutral pH, respects the natural skin barrier
Soothes and gives you an immediate feeling of comfort
Ideal for dry and sensitive skin
High tolerance, no sulfates, soap, or parabens
With a delicate fruit fragrance
Soft and Fondant Gel
Apply SVR Topialyse Washing Gel to wet skin with a gentle massage.
Rinse thoroughly.
It can be used for baby skin and delicate scalp hygiene.
Niacinamide,Cotton Oil,Brebiotic Sugar