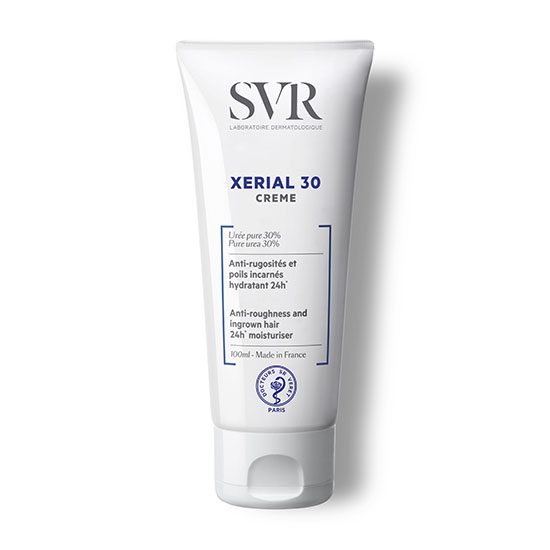 Svr Xerial 30 Body Cream 100ml
Svr
AED 73.5
AED 105
(VAT inc.)
Indicated for dry and scaly skin
Reduces roughness while smoothing the skin
Keeps the skin of the body moisturized for 24 hours
Reduces wrinkles, softens the skin, and leaves it soft and hydrated
Specially indicated for keratosis pilaris, roughness, ingrown hairs, severe ichthyoses, and psoriasis
SVR Xerial 30 Cream Body is indicated for dry and scaly skin, that reduces roughness while smoothing the skin. Plus, it reduces wrinkles, softens the skin, and leaves it soft and hydrated. This product keeps the skin of the body moisturized for 24 hours. It is specially indicated for keratosis pilaris, roughness, ingrown hairs, severe ichthyoses, and psoriasis.
Apply Svr Xerial 30 Cream Body on the body once or twice a day on the affected areas.
30% Pure Urea That Has A Keratolytic Action Shea Butter With Moisturizing Action; 0,5% Protease Complex With Keratolytic Action; 0,3% Allantoin That Nourishes And Soothes The Skin.