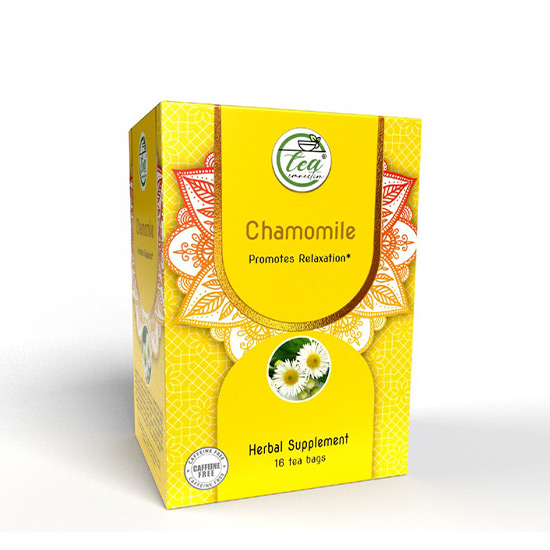 Tea Connection Chamomile 16 Tea Bag
Tea Connection
AED 14.7
AED 21
(VAT inc.)
Promotes relaxation and sleep
Treats insomnia, stomach cramps, anxiety, wounds, and infections
Has cardiovascular benefits
Helps control blood sugar level
Improves skin health
Reduces risk of thyroid and breast cancer
Boosts immune system
Chamomile is a native of the old world, Tea Connection's Chamomile Tea promotes relaxation and sleep. Our flowers are sourced from Croatia which is considered the best chamomile in the world with high essential oil content. Treats Insomnia, treats stomach cramps. Provides relief from digestive issues. Has cardiovascular benefits, helps control blood sugar levels, treats anxiety, improves skin health, treats wounds and infections, reduces the risk of thyroid and breast cancer, and boosts the immune system.
Pour 200ml freshly boiled water over 1 tea bag in a cup.
Infuse for up to 5-10 minutes.
Squeeze tea bag to ensure maximum goodness.
Store in a cool dry place below 25 degrees Celcius, away from direct sunlight, heat, and moisture.