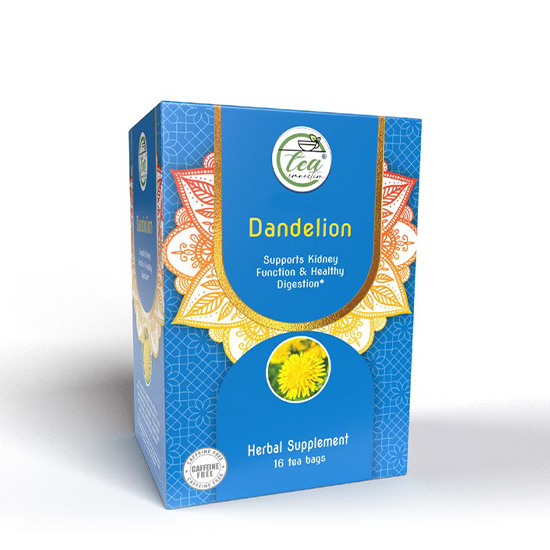 Tea Connection Dandelion 16 Tea Bag
Tea Connection
AED 14.7
AED 21
(VAT inc.)
Acts as a diuretic and increases urine output
Helps detoxify the liver
Acts as a natural coffee substitute
Helps prevent urinary tract infections
Tea Connections Dandelion Tea offers a perfect alternative for those who wish to stop caffeinated drinks. The bitter chicory liketaste stimulates digestion and supports your body's natural detoxification process. It acts as a diuretic and increases urine output. Helps detoxify the liver. Acts as a natural coffee substitute. Helps prevent urinary tract infections.
Pour 200ml freshly boiled water over 1 tea bag in a cup.
Infuse for up to 5-10 minutes.
Squeeze tea bag to ensure maximum goodness.
Store in a cool dry place below 25 degrees Celcius, away from direct sunlight, heat, and moisture.