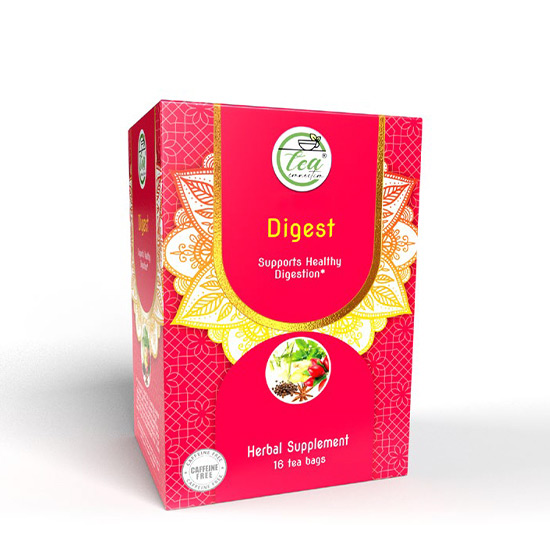 Tea Connection Digest Tea 16 Tea Bag
Tea Connection
AED 13.65
AED 21
(VAT inc.)
Soothes the entire digestive system
Helps increase movement of food through the stomach
Tea Connection's Digest Tea contains a mix of therapeutic herbs that soothe the entire digestive system for gut healing. Enjoy this cleansing blend after a meal.


Pour 200ml freshly boiled water over 1 tea bag in a cup.
Infuse for up to 5-10 minutes.
Squeeze tea bag to ensure maximum goodness.
Store in a cool dry place below 25 degrees Celcius, away from direct sunlight, heat, and moisture.