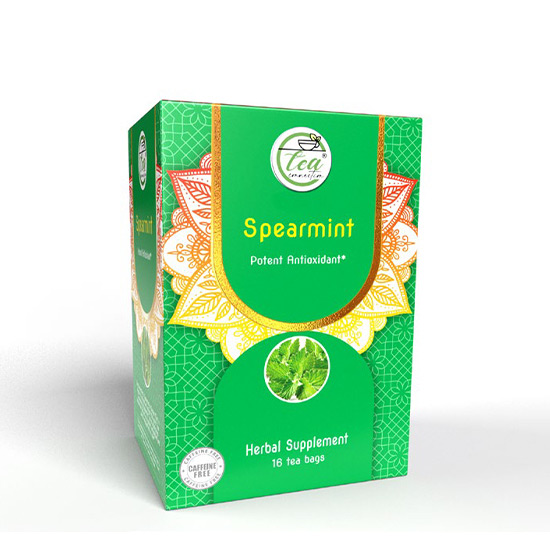 Tea Connection Spearmint 16 Tea Bag
Tea Connection
AED 13.65
AED 21
(VAT inc.)
Helps relieve symptoms of indigestion, nausea, vomiting, and gas
Helps reduce facial hair growth in women
Tea Connections Spearmint Tea is known to refresh and enliven the spirit. It is a delicious herbal tea that acts as a potent antioxidant and can be enjoyed hot or cold.


Pour 200ml freshly boiled water over 1 tea bag in a cup.
Infuse for up to 5-10 minutes.
Squeeze tea bag to ensure maximum goodness.
Store in a cool dry place below 25 degrees Celcius, away from direct sunlight, heat, and moisture.