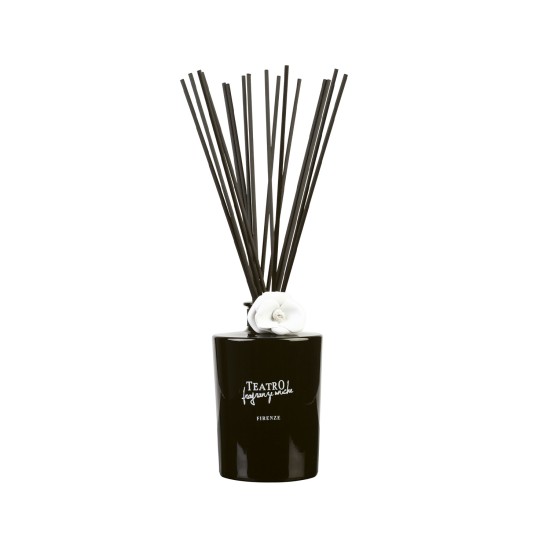 Teatro Gift Set Fiore Luxury Scented Reed Diffuser 1500 ml
Teatro
Light and sophisticated, alluring and seductive
Unveils "an elegant perfume of cherished memories"
Best for shared living spaces as well as more intimate and private spaces
Light and sophisticated, alluring and seductive, this fragrance unveils "an elegant perfume of cherished memories": a wonderful bouquet of white owers with both a delicate and decisive character. An explosion of oral notes reawakens the emotions and memories of energy purely feminine.
This highly refined fragrance is best for shared living spaces as well as more intimate and private spaces.
Store only in original container. Store the containers sealed, in a well ventillated place, away from direct sunlight. Keep away from sources of heat, naked flame, sparks or other sources of ignition.
Cannella, Chiodi Di Garofano, Assenzio Cinnamon, Cloves, Wormwood Tabacco Biondo, Vetiver, Noce Di Cocco Tobacco, Vetiver, Coconut Head Notes Heart Notes Base Notes The Mystery And Charm Of The Tuscan Tradition Bacche Di Vaniglia, Ambra Vanilla, Amber